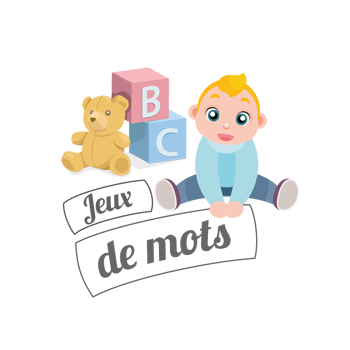 Bilingual micro-daycare at Cornebarrieu
Zone Blagnac-Colomiers-Montaigut-Aussonne
Family management
1 Headmistress, nursery nurse
1 Educator of young children
2 Childminders
Our values for your children
Your child's safety
Provide the child with emotional and physical security
Respect for your child
Respect the rhythms and landmarks of the child
Care guarantee
Guarantee to each of the individualized care within the group
The awakening of your child
Promote the awakening and autonomy of the child
Daily support
Support the child in his emotions and desires
Opening on the world
Foster cultural openness and openness to the world
The Bilingual daycare in Cornebarrieu welcomes since September 3, 2018 10 children from 2 months and a half to 5 years, This daycare is open to all. Useful for those looking for a daycare in Blagnac, Colomiers, Aussonne or Montaigut for example. The playtime game is anxious to offer children a place to live in which they can flourish and evolve through the game and the various highlights of everyday life. To support the child in this adventure, the school project is based on communication with the child and respect for his rhythm of life. This communication is based on the daily use of French, English and baby sign language.
ENGLISH AT THE CENTER OF THE EDUCATIONAL PROJECT
The mission of Jeux de Mots is to promote the cultural and auditory awakening of children through immersion in a bilingual environment. The use of English can welcome and accompany families from around the world, who do not speak French. This also helps to familiarize children with linguistic and cultural diversity. The use of English will be done with the consent of the child, through games, readings, daycare rhymes …
ADDRESS
3 route d'Aussonne 31700 – CORNEBARRIEU
COMMUNICATION FOR QUALITY OF ACCOMPANYING
The micro-daycare is a good compromise between collective and individual reception. The small number of children and professionals provides support and individualized support for children within a group, but also proximity to children and parents. We also wish to accompany the speech to a certain gesture, based on the sign language. This allows children to express themselves before learning the language and to express their needs with simple gestures (eating, drinking, sleeping, changing diapers, having a blanket). This learning is not a brake on that of speech but an additional tool of expression.
RESPECT FOR THE RHYTHM OF EVERY CHILD
Respecting the rhythm of each child is our course of action. Every child is unique and has unique needs and habits. Respect for the rhythm of the child goes through all the highlights of the day.
The bilingual
daycare
in Cornebarrieu, Jeux de Mots, operates in the CMG PAJE mode (Early Childhood Reception Service).
The locals of the bilingual daycare in Cornebarrieu, have an area of 120m ². These are old offices that have been completely redesigned and refurbished to better accommodate children and their families
It's with the family that the play center « Jeux de Mots », a bilingual nursery in Cornebarrieu, was born. Today, the family has grown and four early childhood professionals have joined the team.
The bilingual crèche in Cornebarrieu is a place where the child can practice various activities allowing him to make different experiences and discoveries, and to open himself to the world around him. Play is essential to the child's development and to the building of his individuality and personality.
The bilingual
daycare

at Cornebarrieu, near Blagnac and Colomiers, is:
Schedules that adapt to your rhythm
A qualified, dynamic and experienced team
Equipment with sanitary and secure standards